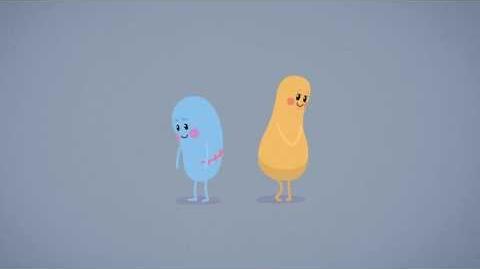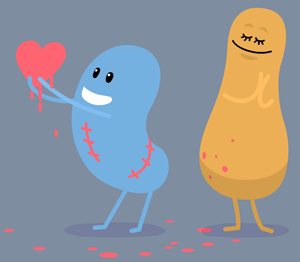 Dumb Ways to Valentine is a short video uploaded by DumbWays2Die. It is also the name of a spinoff website starring Dumbbell, which happens to be a spoof love tester.
Original Video
Characters
The characters in this video are Dunce and Ninny.
The Video
Dunce and Ninny are standing. They try to look at each other, but look away, blushing. Dunce then tries to say something to Ninny, but he is so shy around Ninny he doesn't have the will to. He then gets an idea and turns around, and Ninny looks at him. He turns back around, and rips his own heart right out of his chest. He then shows his heart to Ninny. He then flops backwards with his eyes closed. At the end, Dunce shakes around in his normal dance, with his heart.
Trivia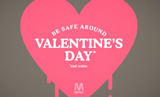 Love Tester Website
In February 2016, a spinoff website was released, starring Dumbbell wearing a tuxedo, and the website was a spoof love tester, which can be found on Dumb Ways to Valentine
Function of the Website
The website opens with two text fields, where the use places in two names: the users' own, and their partner. Once the names are sent, Dumbbell takes out a pair of pliers, and in parody of plucking flower petals, a mini game starts up, and the user picks out Dumbbell's teeth to get their compatibility answer. If an odd number of teeth comes, they will love each other. If an even number of teeth comes, they will hate each other. Hence, the user can already predict the outcome without having to interact with the site.
The final farewells
The website itself is no longer functional, but it is showing the domain offer of GoDaddy instead of that it was used to be.
It is possible to access it on the archived link in the Internet Archive, but it will load indefinitely and will never work.
Gallery