Dumb Ways to Die has a popular video, an app, and a Melbourne International Film Festival ad. Now it has merchandise related to the characters.
Current Merchandise
Edit
In late 2013, Hot Topic made T-shirts about the Characters' pictures and they can be found in Hot Topic, on the Hot Topic website, or on Amazon.
The New Toys
Edit
In April 2014, There were 9 kinds of plush toy products had been released, along with the backpack clips.
As of the launch date of official Dumb Ways to Die Shop, it is unknown those not sold in the Shop (Hapless, Dippy, Putz, and medium sized Numpty) are supposed to be discontinued or not.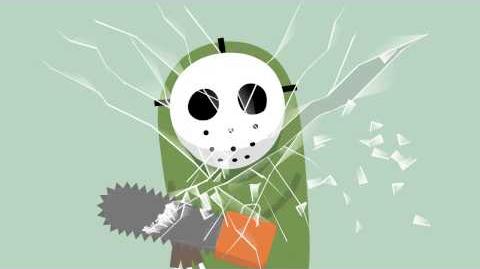 The Shop has announced at June 16th 2015 along with promotion video. As well as they released new medium plush toys are: Clod, Dunce and Loopy. They released pre-existing medium-sized plush products as well: Dummkopf, Bonehead, Mishap, Stumble, and Botch. They also released backpack clips for Numpty, Stumble, Mishap, and Loopy. They also made giant sized plushies for Botch, Stumble, and Numpty.
As an advertisement for the shop, a video was released at June 24th, 2015.
Book Edition
Edit
In November 2015, they have released a new book series, with 3 books in total.
Casing Handphone
Edit