The Rattlesnake is a snake that bites Mishap's left eye, and kills him.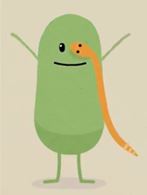 In the video, the rattlesnake looks at the hotdog for a few seconds, before biting Mishap's left eye, causing him to fall backwards.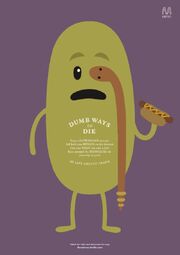 In the game, the rattlesnake will bite Mishap's left eye again if the players do not apply the mustard correctly on the hotdog. If they do it right, the Rattlesnake will eat the hotdog, and Mishap will pat its head.
In an update, it also shown that if the pan is covered successfully, the rattlesnake will also eat a slice of bacon. If done successfully, it will eat the bacon, and then Mishap will once again pat it on the head.