The Spacesuit is the item that Numskull and several other related characters wear.
Appearance
Edit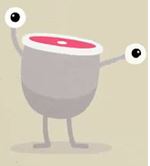 The spacesuit is a grey suit with a helmet on the head part. The wearer's arms, legs and feet are covered by the spacesuit, much like her whole body.

The spacesuit was initially introduced in the video along with Numskull, who wears it and her head bursts.
In the game, Numskull wears it again.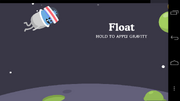 Loopy wears spacesuit in the minigame Acid Moon Walk, where he's floating on the moon that erupts acid bubbles.
As of the version 1.02, the spacesuit outfit of all 21 characters from the original video can be seen in the minigames Space Drift and Shuttle Shift.
Putz wrote:
Or you'll end up like me!